Te Mana Raraunga - the Māori Data Sovereignty Network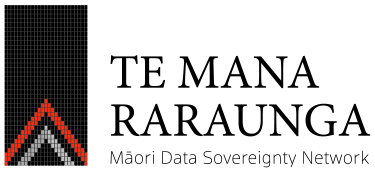 Te Mana Raraunga - the Māori Data Sovereignty Network advocates for Māori rights and interests in data to be protected as the world moves into an increasingly open data environment.
Māori Data Sovereignty recognises that Māori data should be subject to Māori governance and supports tribal sovereignty and the realisation of Māori and Iwi aspirations.
Led by Professor Tahu Kukutai (Ngāti Tīpā, Ngāti Mahanga, Ngāti Kinohaku, Ngāti Ngawaero and Te Aupōuri), NPM has recently commenced the Kia Ārohi Kia Mārama Scoping Excellence project Indigenous Data Sovereignty: Enduring Aspirations in a Digital Age, which explores critical questions relating to indigenous data governance, ownership and access, and potential solutions for benefit sharing and value generation. Working in partnership with local and international stakeholders, the project will develop a world-leading interdisciplinary research platform in the emerging field of Indigenous Data Sovereignty (IDS).
IDS is focused on the rights and interests of Indigenous peoples in relation to data about themselves, their territories, conditions and ways of life. Such data includes genetic information, linked 'mega' datasets, digitised health records, and data on land and other natural resources. IDS is becoming increasingly relevant as a topic of concern and interest as cloud-based storage and data sharing become an integral part of institutional practices from businesses to Iwi organisations, academic institutions and government agencies.
Link to the new Te Mana Raraunga website here
Our Data, Our Sovereignty, Our Future
He whenua hou, Te Ao Raraunga Te Ao Raraunga, He whenua hou