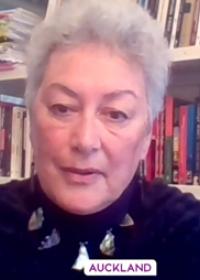 Recent weeks have seen an increased focus on issues of inequality and racism in Aotearoa's educational system, particularly within its tertiary sector. NPM is sharing recent open letters regarding action called for by many Māori and Indigenous academic colleagues internationally.
An open letter signed by 6840 academics and scholars from around Aotearoa and the world was published this week calling for the University of Waikato to act, on the issues of institutional racism and inequities, and to actively demonstrate its commitment to the Treaty of Waitangi, to mātauranga Māori and te reo Māori.  Download a copy of this letter here.
 
Māori professors from across Aotearoa New Zealand's Universities have also sent an open letter to the Minister of Education calling for a national review of Universities.  This letter signed by 37 Māori professors can be viewed here.
 
Dr Sereana Naepi and Professor Margaret Mutu were interviewed on Breakfast on One on the morning of Friday 18 September, discussing many of these concerns and issues. You can view a video of this interview here.