He mauri tō te tamaiti: Ākonga Māori motivation in education
22-23INT16
Project commenced:
Project completed
Project supervisor: Professor Melinda Webber
Institution: Waipapa Taumata Rau
Raumati intern: Kate Palmer-Neels (Ngāpuhi)
Project Summary: As part of a strengths-based project, the internship explored what motivates ākonga Māori to engage, persist, and thrive at school, even when faced with academic and social challenges. The internship explored the success perceptions of Year 5/6 Ngāpuhi students. The project found that students experienced success in many ways and settings, including feeling successful due to experiencing whanaungatanga, individual achievements, competence, and happiness. The study demonstrates that the success experienced by Ngāpuhi students is diverse and occurs in many different settings. To promote the success of Ngāpuhi students, the project team recommends educators promote whanaungatanga and rangatiratanga to foster motivation and success.
The intern worked primarily with Associate Professor Melinda Webber, who leads numerous research projects focused on better understanding the effects of Māori student motivation and academic engagement, culturally sustaining teaching, localised curricula, and enduring school-family-community partnerships for learning.
Outputs: A journal article is being prepared for publication. The project was presented as part of the Raumati Internship Presentation Competition, with the powerpoint presentation available here. 
Intern Reflections:
This was my first experience with a larger dataset. Finding a space for all the voices and experiences shared by the ākonga was an exciting but challenging opportunity.  As I study a medical degree, this was my first time learning about theories of education and motivation, particularly self-determination theory. It was interesting to reflect on how this theory intersected with Māori approaches to education. Additionally, on a personal level, I reflected on my educational journey and how the focus on grades and awards impacted my motivation; I have shifted from being intrinsically to extrinsically motivated throughout my years in education. Kate Palmer-Neels
Image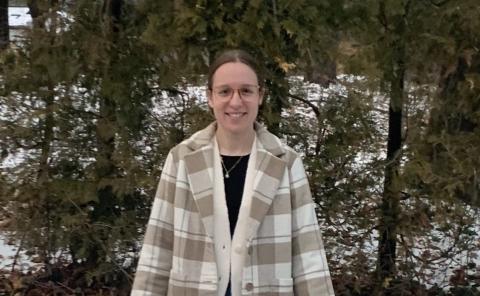 Download related files: